Best of 2018
January 8, 2019
Some of the following is fact, some is merely opinion.  Either way, we hope you enjoy.  Here's our review for the year 2018:
Best Buy of the Year:  84 Portal Street.  (The link might eventually expire, as this is listed as sold only in the Ventura MLS.)  Originally listed for $819,000, sold for $659,000.  A 4 bedroom/2.5 bathroom home in great condition, with 2,576 sq. ft. of living space, mountain views, and a sparkling pool on .23 acres.  At $256 per sq. ft. this one struck us as the most memorable sale of 2018.
~
Highest Sales Price in the Ojai Valley:  $7,725,000 – 620 McNell Road.
~
Lowest Sales Price in the Ojai Valley (mobile homes, land and businesses excluded):  $269,900 – 848 Woodland Avenue #19
~
Average Sales Price of homes sold in the Ojai Valley  (mobile homes, land and businesses excluded):  $995,486.  (2017:  $924,365.  2016:  $868,094.  2015:  $842,902.   2014:  $790,026.   2013:  $644,824.)
~
Median Sales Price of homes sold in the Ojai Valley (mobile homes excluded):  $715,000  ($699,000 in 2017).
~
Total value of all listings sold in the MLS (including residential, land, mobile homes, commercial property and business opportunities):  $260,099,591
~
Listing with the highest differential between list price and sales price:  11921 Silver Spur Street.  Listed for $519,000, sold for $550,000 (6% higher than the list price).
~
Total number of all sold listings in 2018:  327
~
Average listing price-to-sales price percentage:  93.32%
~
Total number of new listings that came on the market:  501
Month with the highest number of new listings:  April – 53
~
Month with the lowest number of new listings:  December – 14
~
Month with the most listings sold:  May – 41
~
Month with the least listings sold:  February – 16
~
Average days on the market before first receiving an offer:  86 days.
~
Pic of the Year: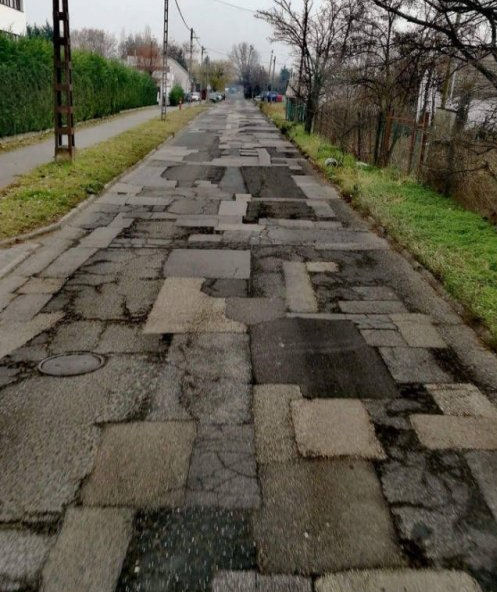 ~
Favorite New Restaurant:  Ferraro's.  Located in Ventura, this family-friendly Italian restaurant features tasty lasagna, delicious fettuccini alfredo, to-die-for garlic cheese bread and yes, checkerboard tablecloths!
~
Favorite movie of the year:  We only saw 12 new movies last year, but our favorite was Green Book.  I enjoy reading movie reviews, and one of my favorite reviewers is Eric D. Snider.  Here are some links to his website, his opinion of the best movies of 2018, and miscellaneous movie facts (I really enjoy these nonsensical lists).
~
Weirdest thing shouted by one of our teammates at an office meeting:  "Use your tongue!"  (Get your mind out of the gutter; this was in regard to mailing envelopes.)
~
Favorite video of the year:  Why, the outtakes from our weekly BBIO videos that we started a few months ago, of course!
~
Our favorite moment of the year:  Cheryl's sister suffered a serious head injury due to a fall in February.  Things were dicey for several weeks and we didn't know if we were going to lose her.  The signs weren't encouraging and as she emerged from a medically-induced coma, we were waiting for any indication that she would be able to recover.  We visited her almost every day at Cottage Hospital in Santa Barbara.  Other family members mentioned they had seen good signs, but Cheryl and I hadn't witnessed anything of the sort.  A few weeks in, although her eyes were open, she wasn't really communicating.  She couldn't speak, as she had had a tracheotomy placed.  One day while we were visiting we were sitting in the room watching "Life of Pi" on TV and Cheryl said to her "I heard you saw this movie earlier today."  To our surprise, her sister held up two fingers and mouthed, "I read the book twice."  Chills swept over us as we broke into smiles.  Later, as we were leaving the room we said our goodbyes and she mouthed "I love you."  We took 3 steps out of the room before we both broke into tears.  Her sister has recovered marvelously, far exceeding the expectations of the family her doctors.
~
That's all for the past year!  We appreciate your following the website and don't forget to call us for any of your real estate needs!
Have a great 2019!