April 22, 2021

Click here to read about the changes to the site
~~~~~~~~~~~~~~~~~~~~~~~~~~~~~~~~~~~
Quote of the Day
In Vegas, I got into a long argument with the man at the roulette wheel over what I considered to be an odd number.
– Steven Wright
This Day in History
April 22, 1889:  The Oklahoma land rush begins.  At precisely high noon, thousands of would-be settlers make a mad dash into the newly opened Oklahoma Territory to claim cheap land.  The nearly two million acres of land opened up to white settlement was located in Indian Territory, a large area that once encompassed much of modern-day Oklahoma.  Initially considered unsuitable for white colonization, Indian Territory was thought to be an ideal place to relocate Native Americans who were removed from their traditional lands to make way for white settlement.  The relocations began in 1817, and by the 1880s, Indian Territory was a new home to a variety of tribes, including the Chickasaw, Choctaw, Cherokee, Creek, Cheyenne, Commanche and Apache.
By the 1890s, improved agricultural and ranching techniques led some white Americans to realize that the Indian Territory land could be valuable, and they pressured the U.S. government to allow white settlement in the region.  In 1889, President Benjamin Harrison agreed, making the first of a long series of authorizations that eventually removed most of Indian Territory from Indian control.  To begin the process of white settlement, Harrison chose to open a 1.9 million-acre section of Indian Territory that the government had never assigned to any specific tribe.  However, subsequent openings of sections that were designated to specific tribes were achieved primarily through the Dawes Severalty Act (1887), which allowed whites to settle large swaths of land that had previously been designated to specific Indian tribes.
On March 3, 1889, Harrison announced the government would open the 1.9 million-acre tract of Indian Territory for settlement precisely at noon on April 22.  Anyone could join the race for the land, but no one was supposed to jump the gun.  With only seven weeks to prepare, land-hungry Americans quickly began to gather around the borders of the irregular rectangle of territory.  Referred to as "Boomers," by the appointed day more than 50,000 hopefuls were living in tent cities on all four sides of the territory.  The events that day at Fort Reno on the western border were typical.  At 11:50 a.m., soldiers called for everyone to form a line.  When the hands of the clock reached noon, the cannon of the fort boomed, and the soldiers signaled the settlers to start.  With the crack of hundreds of whips, thousands of Boomers streamed into the territory in wagons, on horseback, and on foot.  All told, from 50,000 to 60,000 settlers entered the territory that day.  By nightfall, they had staked thousands of claims either on town lots or quarter section farm plots.  Towns like Norman, Oklahoma City, Kingfisher, and Guthrie sprang into being almost overnight.
An extraordinary display of the American settler lust for land, the first Oklahoma land rush was also plagued by greed and fraud.  Cases involving "Sooners" – people who had entered the territory before the legal date and time–overloaded courts for years to come.  The government attempted to operate subsequent runs with more controls, eventually adopting a lottery system to designate claims.  By 1905, white Americans owned most of the land in Indian Territory.  Two years later, the area once known as Indian Territory entered the Union as a part of the new state of Oklahoma.
Ojai Weather
Mostly cloudy –  High 66 / Low 45
Lake Casitas Water Capacity  –  38.2%
Thursday, April 22, 2021
10:20 a.m.
There are several new listings on the market below.  Just a reminder, properties designated as "coming soon" indicate that the property can't be shown until the date it officially hits the market.
I also want to give full credit to the folks at history.com, which is where I garner the "This Day in History" facts.  I don't write the facts myself, but I do sometimes edit them for length.  I used to include a link directly to their page, but I discovered that when the page loaded there were anywhere from 60 to 90 tracking cookies or ads attached to the page each time I visited.
New Listings on the Market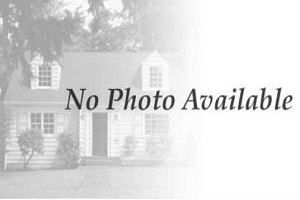 1330 S. La Luna Avenue – $2,100,000
922 Pleasant Avenue – $869,000
1273 S. Rice Road #53 – $319,500
202 N. Fulton Street – $790,000 (coming soon, 4/23)
1005 N. Signal Street (coming soon, 4/23)
Pic of the Day
Wednesday, April 21, 2021
10:00 a.m.
New Listings on the Market
(This property was already a pending sale before it was listed in the MLS.)
Pic of the Day
Tuesday, April 20, 2021
11:00 a.m.
Congrats to our client/seller, who put their home at 668 Spring Street into escrow yesterday!
New Listings on the Market
1975 Maricopa Highway #28 – $248,000
170 Brandt Avenue – $1,495,000
608 El Paseo Road – $2,750,000
3558 Thacher Road – $1,700,000
(This property already sold and closed before it was listed in the MLS.)
Pic of the Day
Friday, April 16, 2021
11:30 a.m.
Here's the list of things to do in Ojai.  Have a great weekend!
New Listings on the Market
11720 N. Ventura Avenue – $750,000
170 Brandt Street – $1,495,000
4840 Grand Avenue – $1,500,000
11763 Mirror Lake Avenue – $749,500
11560 N. Ventura Avenue – $2,500,000 (commercial property)
786 Oso Road – $700,000 (manufactured home)
Pic of the Day
Wednesday, April 14, 2021
5:10 p.m.
New Listings on the Market
207 S. Blanche Street – $1,389,000
807 El Camino Road – $2,195,000
525 Avenida Del Recreo – $795,000
(This was already a pending sale before it was listed)
Pic of the Day
Tuesday, April 13, 2021
9:55 a.m.
Team Deckert has a new listing on the market at 668 Spring Street in Oak View, listed at $549,000.  This cozy home is a stunner, and looks every bit as good in person as the photos depict.  Give teammate Rob Perron a call (805-205-4463) if you'd like to see this one!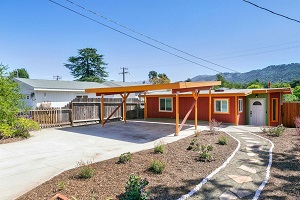 Other New Listings on the Market
1014 Creekside Way #B – $525,000
Although a lot has changed since September of last year, I just wanted to let you know that Team Deckert has not lost a step.  In November I put up a "Coming Soon" banner on the home page, and the jokingly perpetual Quote of the Day was "Yes, we're still in business!"  I posted that because many people asked if I, personally, was going to get out of the real estate business.  Emphatically, no.  Here's what we've accomplished since September:
1008 Creekside Way #D – sold for $539,000 (represented seller)
110 Canada Street – sold for sold for $673,000 (represented seller)
75 E. Short Street – sold for $750,000 (represented seller)
1115 Paseo Del Robles – sold for $998,000 (represented buyer)
2149 Monmouth Drive – sold for $1,487,500 (represented buyer)
2540 Whitney Avenue (Summerland) – sold for $2,535,000 (represented buyer)
144 Pasadena Avenue (Oxnard) – sold for $1,700,000 (represented seller)
2060 La Ramada (Camarillo) – sold for $1,650,000 (representing buyer)
836 Monte Vista Drive (Santa Paula) – sold for $925,000 (represented seller)
611 Emily Street – sold for $880,000 (represented seller)
172 N. Encinal – sold for $751,500 (represented seller & buyer)
330 N. La Luna – sale currently pending (representing seller)
8025 Camp Chaffee Road (Ventura) – sold for $621,000 (represented seller)
11214 Village #11 (Camarillo) – sold for $404,000 (represented buyer)
1925 Ginger Street (Oxnard) – sale currently pending (representing buyer)
668 Spring Street – new listing at $549,000 (representing seller)
The team has been working in such a great way to support each other; I'm very touched with how we've pulled together and am incredibly grateful to be part of it!
In the next few days, I'm going to have some commentary about the state of our crazy real estate market, so be on the lookout for that.  Again, I want to remind you that I may not be able to update the blog every day during the week (yesterday being an example), but I will do my best.  Have a splendid day!
~ Ray
Pic of the Day
Saturday, April 10, 2021
11:45 a.m.
I did a quick check for any new listings today; nothing new has popped up.  Random question:  Why is it that I've heard the word "kerfuffle" 3 times in the last week from various people?  Is there some show on TV I'm missing?  Just FYI:
/kərˈfəfəl/
noun
INFORMAL-BRITISH
A commotion or fuss, especially one caused by conflicting views.
     "There was a kerfuffle over whether the toilet paper roll should dispense from the top or the bottom"
Friday, April 9, 2021
10:10 a.m.
Here's the list of things to do in Ojai.  Have a great weekend!
New Listings on the Market
1396 S. La Luna Ave. – $825,000
122-126 Bundren Street – $629,000
Pic of the Day
Thursday, April 8, 2021
12:40 p.m.
Hello everyone!  Today I'm taking the first step towards bringing Best Buys In Ojai back to relevance.  A lot of things have changed since Cheryl's passing, especially the look of a standard work day for me.  Here are the basics:
As the sole leader of Team Deckert, the amount of time I can now dedicate to updating Best Buys In Ojai is limited.  My plan is to begin with the daily blog –  where I'll update the Quote of the Day, the Pic of the Day, the weather, and Lake Casitas water level.  New listings on the market will be presented on the Home page/blog as well (rather than being located on a separate page).  For the time being the All Listings page has been eliminated, however, I intend to bring it back once I can carve out a couple of days to populate the list.  The Ojai Market Data page has been eliminated, but I may be able to bring that back as well (although that could be several months off).
The blog will be updated regularly.  I'm shooting for once a day (weekdays only), but there may be days that I miss due to other business that must be handled first.  I will no longer be writing "Changes to the All Listings page" in the blog portion; you'll need to check the list on your own (once that page is up and running of course).  But at least the entire list of properties will be there for you to peruse.  I'll try to interject some commentary in the blog each day, but I am sure that there will be days where the blog update will consist only of new listings.   
Long time readers may recall the initial point of the site when I started it in 2011 was to highlight great properties in the Ojai valley, not just in price but also in quality (thus, the name "Best Buys In Ojai").  However, the site has morphed into something different.  I will no longer be able to take the time to write up Best Buys (or Honorable Mention) reviews.  As fate would have it, I haven't done them since Covid eliminated the ability for me to preview properties each Friday.  Regardless, over the years it became apparent that the reviews were no longer the focus for readers.
Pages/tabs that have been removed from the website:
Best Buys
Honorable Mentions
Open Houses
What is a Best Buy
Poll of the Month
Newest Listings
Ojai Market Data (if I can make time to bring this back, I will)
All Listings (will definitely be returning)
My goal is to always keep the site fun, yet informative, and I'll do my best to keep it relevant.  I'm sure there will be some bumps along the road, but I'll figure them out.  Having said all that, here we go…
New Listings on the Market
1975 Maricopa Highway, #8 – $199,000
Pic of the Day