OUR TEAM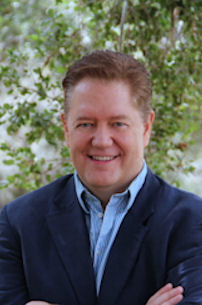 I moved to Ojai in 2005 with my wife, Cheryl, to be closer to her side of the family.  Originally from Chicago, I spent several years in the insurance business during the 80s and 90s.  However, I've been working full-time in real estate (first as a realtor, then as a broker) since 2006.  I was inspired by Cheryl to get into real estate and for the next 14 years I learned from the best in the biz, bar none.  Cheryl passed away very suddenly in September, 2020 (please read her tribute page).  I and the team have continued to forge ahead in her honor.  I am the creator and writer/blogger for this website.  As a car enthusiast, you'll find me at the Ojai Cars and Coffee on the second Sunday of each month.  I enjoy playing sports and music (I'm a singer, percussionist and keyboardist – having opened for such bands as Cheap Trick and Bachman-Turner-Overdrive – back in the day before the term "mullet" had been established).  I love dogs, especially my Standard Poodles, Leo and Logan.  I love Southern California and most especially, Ojai.  I can't imagine living anywhere else!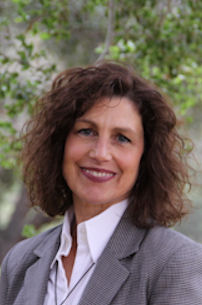 Sheryl joined our team in 2016.  With a passion for real estate, Sheryl is driven to successfully help buyers find their "Home Sweet Ojai" and assist sellers in quickly reaching their financial goals.  A resident of Ojai since 1998, Sheryl and her husband Thayne raised four children in the valley and have been active in the community.  Over the years she has provided volunteer support for the Ojai Film Festival and Ojai Music Festival, and served on the board of the Ojai Education Foundation.  Sheryl enjoys hiking on the local trails (especially Nordhoff Peak) and spending time at the beach with her family.  In the past Sheryl has lived in Israel, Bangladesh and Canada.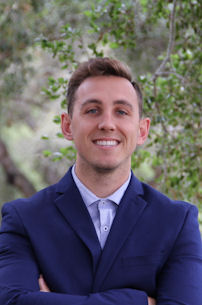 Robert joined our team in 2017. He conducted his studies at California State Channel islands, emphasizing Business Management.  He's been a Ventura Country resident his entire life and an Ojai resident for over a decade.  Robert is task/goal oriented, while also maintaining a positive demeanor.  Robert's energy and enthusiasm have contributed greatly to our team.  His passion for adventure led him to visit Costa Rica in 2014, to volunteer in a turtle conservation effort in the village of Junquillal.  Robert's proficiency in conversational Spanish also led him to Suva, Fiji to help educate their youth on sports such as basketball, rugby, volleyball, and soccer.  When he's not busy playing basketball, you'll find him on the hiking trails or at the beach.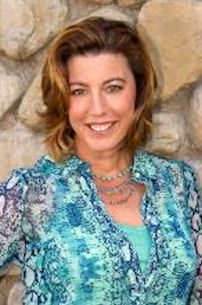 Tera Marie is on a mission to create a team of outstanding Transaction Coordinators who are passionate about removing the stress of paperwork in real estate transactions!  This will allow her clients the freedom to list and sell more real estate or enjoy time with their loved ones.  Tera's prior career as a Paralegal prepared her with a unique ability to understand real estate contracts, escrow instructions, disclosures and the importance of properly executed paperwork.  Tera Marie is a lifelong resident of Ventura County and takes pride in making the whole real estate process more pleasant for everyone involved.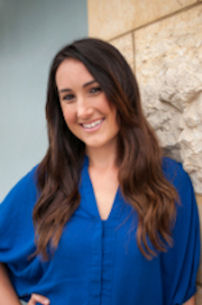 Christa's strong work ethic and "can-do" attitude are what make her a great Transaction Coordinator.  No matter what the issue is, she will figure out a way to get the job done with a positive attitude and a smile.  Christa is the "go-to" girl for making sure that every "i" is dotted and every "t" is crossed.  Christa has her California Real Estate License as well as a Bachelor's Degree in Business.  Prior to joining Tera Marie at VC-TC in May of 2013, Christa assisted a Ventura County Top Producing Realtor for two years.  Christa is also a lifelong Ventura County resident with strong roots and a passion to build a strong community.
About Best Buys In Ojai
Best Buys in Ojai is an online real estate service provided by professional real estate Brokers Ray & Cheryl Deckert.  Our purpose is to highlight what we feel are the "Best Buys" in terms of what's currently available in Ojai real estate.  The homes you'll find here on Best Buys In Ojai are listings from ALL brokerages – not just our own – and include: Keller Williams, Coldwell Banker, Troop Realty, Prudential, Ojai Valley Real Estate, Ask Now Investments, and others.
And what, exactly, is a "Best Buy?"
In plain terms, it's a property or home for sale in the Ojai Valley that we feel offers tremendous value – value in terms of price, amenities, location, and/or more.  It's a property we've already previewed and approved, so we know our clients will love it. Because of this attention to detail, you can be assured that anything listed on Best Buys in Ojai is a choice property, and we feel confident that your time will not be wasted in viewing it.  We update this blog daily and have become a trusted resource in highlighting "Ojai's best" for both buyers and sellers.
The philosophy behind Best Buys in Ojai
We decided that we cannot be all things to all people.  There's a little too much of that in the real estate business, and people tend to spread themselves too thin.  So we focus on service for clients who are looking for such.  But what does that mean?  Everyone says they provide good service (would you expect anything less)?  To us, it means taking the time to actually preview every property before we put it on Best Buys In Ojai.  We've done the walkthrough, we know the layout, and we know the story.  Every property listed here has to pass muster.  This is actually pretty unique in our business.  If you've ever gone home shopping, you've undoubtedly been shown homes where the real estate agent is also seeing the house for the first time, which can turn awkward ("Oh gee…that big hole in the ceiling…that wasn't in the paperwork…heh heh, well, nothing a little plywood can't fix, right")?
So we use our experienced Realtor's eye and preview the properties first.  Not just looking for ceiling holes (although that's part of it), but finding those true hidden gems that discerning clients really want to see.  It works well for us, and it works well for our clients, too.  If you are looking to buy a home in Ojai, bookmark us and check back often (we update daily).  If something on the list piques your interest, give us a call and we'll make sure we get you in to see it.  If you are looking to sell, give us a call and we'll come take a look.