Best of 2017
January 27, 2018
Some of the following is fact, some is merely opinion.  Either way, we hope you enjoy.  Here's our review for the year 2017:
~
Best Buy of the Year:  501 Vallerio Avenue (no link available – Ventura MLS only):  This 3 bed/2 bath,1,893 sq. ft. turn key home in the Ojai Terrace section of Ojai (behind Von's) came on the market under-priced at $675,000.  Nearby homes that needed updating and repairs were selling for around $750,000.  The listing agent (who I know personally) usually lists property below market value in order to garner excitement and to encourage multiple offers.  We pounced immediately with our client's offer of $705,500 – and to our surprise, the sellers accepted the offer.  Apparently, they didn't want open houses, broker previews, or people just generally touring their home on a constant basis, thus their quick acceptance.  Lucky buyers we have!
~
Highest Sales Price in the Ojai Valley:  $5,225,000 – 2835 Hermitage Road.
~
Lowest Sales Price in the Ojai Valley (mobile homes and land excluded):  $312,500 – 440 Larmier Avenue.
~
Average Sales Price of homes sold in the Ojai Valley (mobile homes and land excluded):  $924,365.  (2016:  $868,094.  2015:  $842,902.   2014:  $790,026.   2013:  $644,824.)
~
Median Sales Price of homes sold in the Ojai Valley (mobile homes excluded):  $699,000.
~
Listing with the highest differential between list price and sales price:  220 N. La Luna Avenue (no link available – Ventura MLS only).  Listed for $385,000, sold for $502,000 (30% higher than list price).
~
Month with the highest number of new listings:  March – 64.
~
Month with the lowest number of new listings:  December – 11.
~
Month with the most listings sold:  May – 43.
~
Month with the least listings sold:  October – 17.
~
Pic of the Year: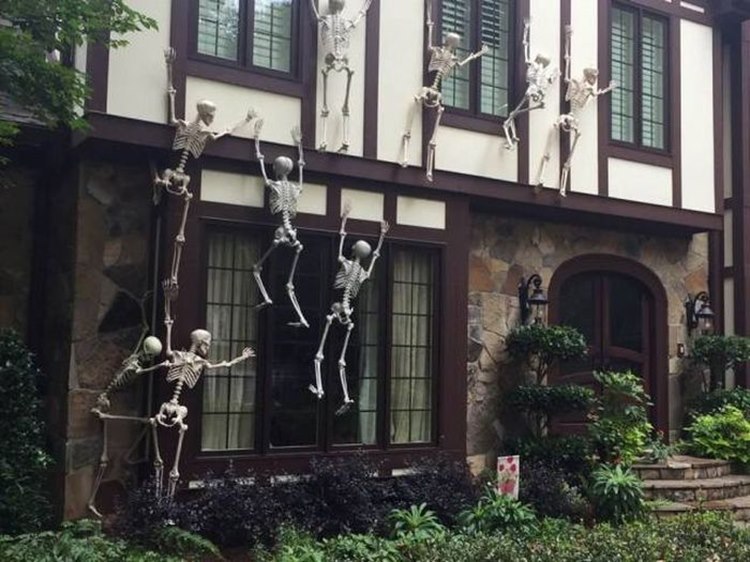 ~
Favorite New Restaurant:  The Soule Park Bar & Grill.  We play trivia here every week.  One night, one of our teammates ordered the ribeye steak and gave us a sample.  We were hooked right there!  Add to that the gorgeous patio setting facing the golf course and the surrounding hills – especially at sunset – and you've got a winner.  Waitress Jen is exceptional, and the potato skins are incredible!
~
Strangest request for repair during a home sale transaction:  "Request rat dropping abatement in attic."
~
Favorite movie of the year:  Star Wars:  The Last Jedi.    Well, that's two out of three years that a Star Wars movie has made the cut.  We did not see a lot of movies last year – only 14 – which is a narrow sampling, for sure.  An Honorable Mention goes to Battle of the Sexes.
~
Cheryl's Favorite Moment of the Year:  Our stay at the Grand Wailea resort in Hawaii.  This resort is beautiful, but hey, that's no surprise – it's freaking Hawaii!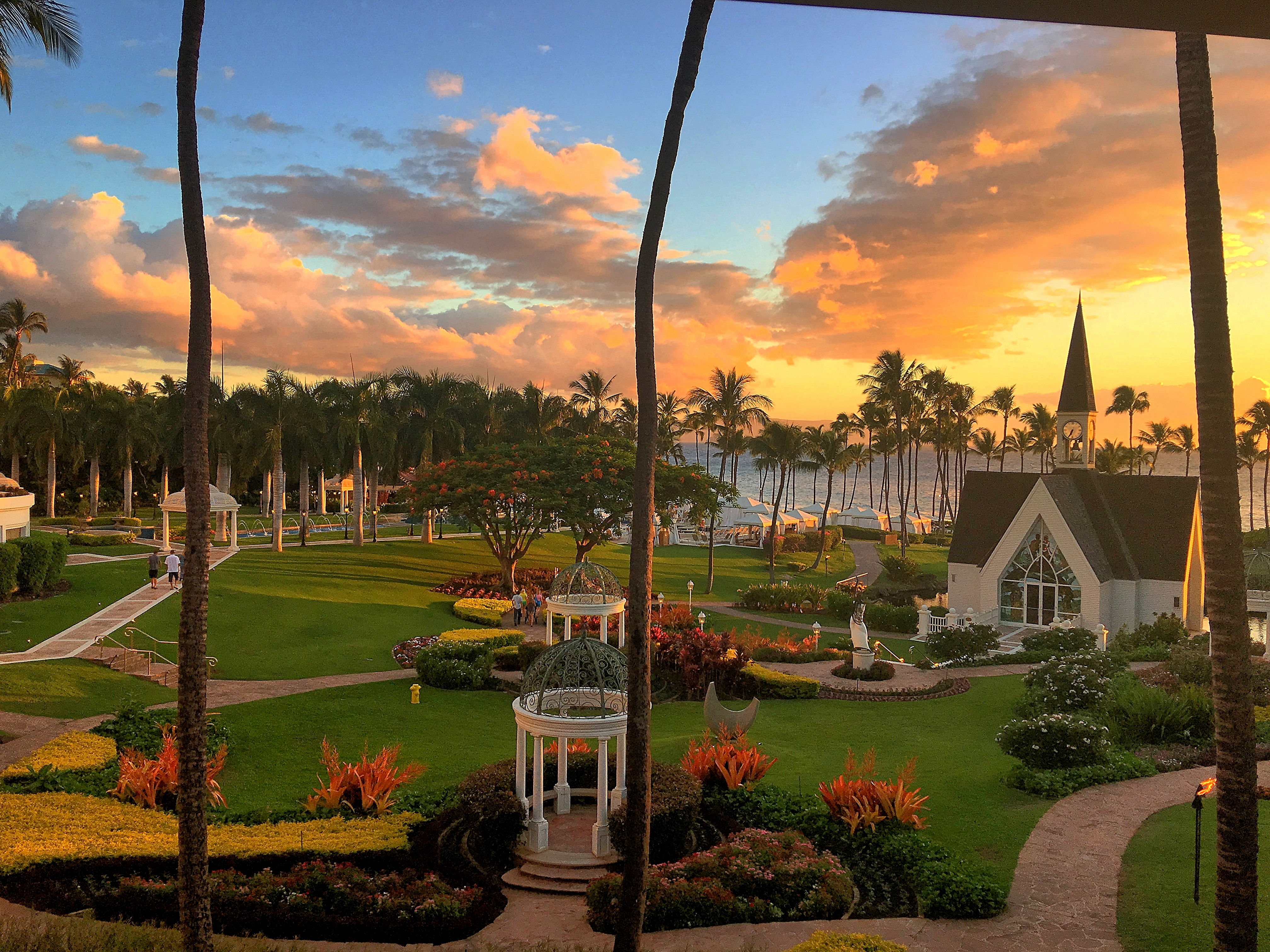 ~
Ray's Favorite Moment of the Year (tie):  1)  After evacuating due to the Thomas fire, returning to Ojai to find we still had a home.  The closest vacancy we could find that allowed dogs was in Lompoc, at a Motel 6.  We were cooped up in that room for 3 days, but at least our dogs had a ton of fun at the nearby dog park.  I'll never forget our trip north on the 101 freeway, as we passed through an area somewhere near Faria Beach at 11:15 p.m., where there were flames towering on both sides of the road.
2)  Our inaugural Client Appreciation Dinner.  This truly was a heartwarming affair (at least for our team).  We expected that the outdoor dinner at Boccali's would last an hour and half.  Instead, almost everyone stayed 3 hours, mingling, talking and enjoying each other's company.  And we had only one no-show from those who R.S.V.P'd.
~
Favorite client quote of the year:  While in the process of filling out the listing paperwork in the presence of one of our clients, we slid the disclosure forms across the table to him.  As leafed through the multiple pages requiring him to answer dozens of questions about the history of the property, this kind and gentle man muttered under his breath, "Oh no….bastards."
~
That's all for the past year!  Sorry it took me so long to get to this Best Of list; it's been an active January (and a week in Jury Duty sure didn't help)!  We appreciate your following the website and don't forget to call us for any of your real estate needs!
Have a great 2018!