Note:  Some of the links in the table below may take you to a blank page with the verbiage, "This is not a valid link." These links have expired from the Ventura MLS and are no longer accessible.  Ojai MLS links are not affected in this way.
July 2, 2018
Here's the Ojai Market Data for the past month (data from 6/1/18 through 6/30/18):
42 new listings came on the market; 15 of these new listings are either pending sales or have already closed.  Last month we saw 47 new listings come on the market; 7 of them were pending or closed sales as of the date of our update.
31 properties sold and closed (41 last month) – at an average of 93.23% of the original listing price when the property first came on the market (this figure was 95.76% last month).  Of the 31 properties that sold, 4 offers were at full price and 2 offers were over full price (last month there were 6 full price offers and 5 over full price).
The average listing was on the market for 126 days before first receiving an offer.
There are currently 159 active listings on the market, not including properties currently listed as pending sales. (There were 169 active listings last month.)  Here's how those listings break down:
101 residential listings
28 land listings
7 commercial listings
14 mobile home listings
3 residential income listings
6 residential condo listings
0 business opportunity listing
Ojai sales-to-list price percentages, 6/1/18 through 6/30/18
Here's the list of the 31 properties that sold and closed last month, including the original list price (when each property first came on the market), the final sales price, and the sales-to-list price percentage.
Ojai Market Data – June, 2017 through June, 2018
After the rush of spring, things seemed to have quieted down since the beginning of June.  Properties are sitting on the market a tad longer before receiving offers and we're seeing less action during open houses.  31 new listings isn't a bad month, but that is down a tad compared to last year.
Most market prognosticators are suggesting a slowdown, and while we agree, we don't feel it's anything to be overly concerned about.  Watch the language some people use and realize that "slowdown" or "the market is trending downward" is the phrasing some people use when describing the market only increasing by, say 5% this year – when it increased by 8% last year.  It doesn't mean property is losing value; it means there will be less of a value increase.
Real estate is filled with peaks and valleys; it's been 10 years since the crash of 2008, so we're due for a bit of a slowdown.  Yes, interest rates are increasing (today we're around 4.75% for a 30-year fixed rate, depending on which source you're looking at), but the increase in rates isn't the only possible culprit leading to a slowdown and shortage of inventory:  According to the National Association of Realtors, the current average tenure in a home is nine years.  From 1985 to 2008 the average tenure in a home was only six years.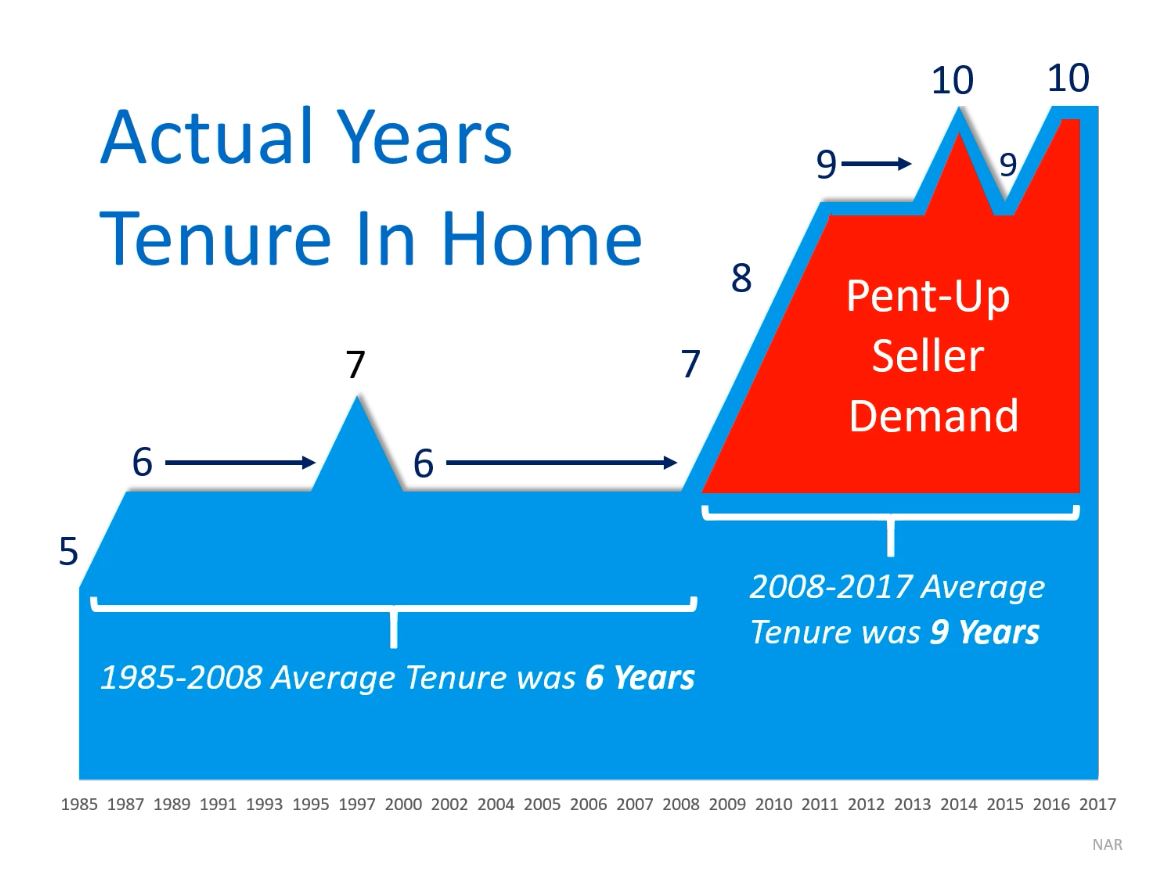 Despite these trends, even the most bearish of market prognosticators predict that as a worse-case scenario, home values will only increase by 7.1% by 2022.  If you average out all projections, that number is 19.1% by 2022.  The most optimistic scenario ends up at 30.7%.
We find the most optimistic scenario unlikely, and feel we'll end up with about 15% appreciation by 2022.  Still, 5% per year for a tangible asset is a good investment!