Click on the property addresses below for more detailed information and pictures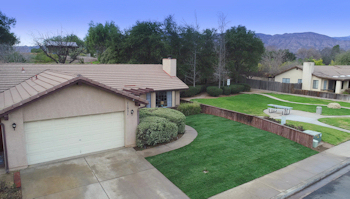 This is a 3 bedroom/1.75 bathroom, 1,284 sq. ft. home located in a great neighborhood, adjacent to the park.  This is also our own listing; given the feedback from other brokers and agents during broker preview today (2/2/18) we feel comfortable naming this as a Best Buy.  The home features wood and tile flooring, updated bathroom vanities and fixtures, vaulted ceilings in the living, dining, and master bedroom areas, and a low maintenance yard and back patio.
ADDED 2/2/18
This property is listed as a commercial building with two separate store fronts (although both are being used for a single business at the moment).  In that regard, this building is in a good location and has good foot traffic.  However, the real icing on the cake are the two legal living spaces.  The design/decor won't appeal to all, however, we found it unique and absolutely fantastic (especially the showers in both bathrooms).  So cool!  The living spaces are legal/permitted and due to the zoning, could be used for vacation rentals.  The unit farthest from the street also has a secluded patio in back (see photos 14, 15, 16 on the MLS link).  Living/working right in town doesn't get any easier than this.
SOLD for $1,000,000 – 1/31/18